…and now for the filmy stuff.
Well, I calibrated my monitor earlier today and I checked out some earlier colour grading I had done, to my surprise it was shit. It's amazing how much difference a non calibrated monitor can make (strongly recommend anyone interested in doing any grading to calibrate their monitors). Anyway, to celebrate the fact I've now got some monitors properly calibrated I thought I'd post some grades I quickly threw together.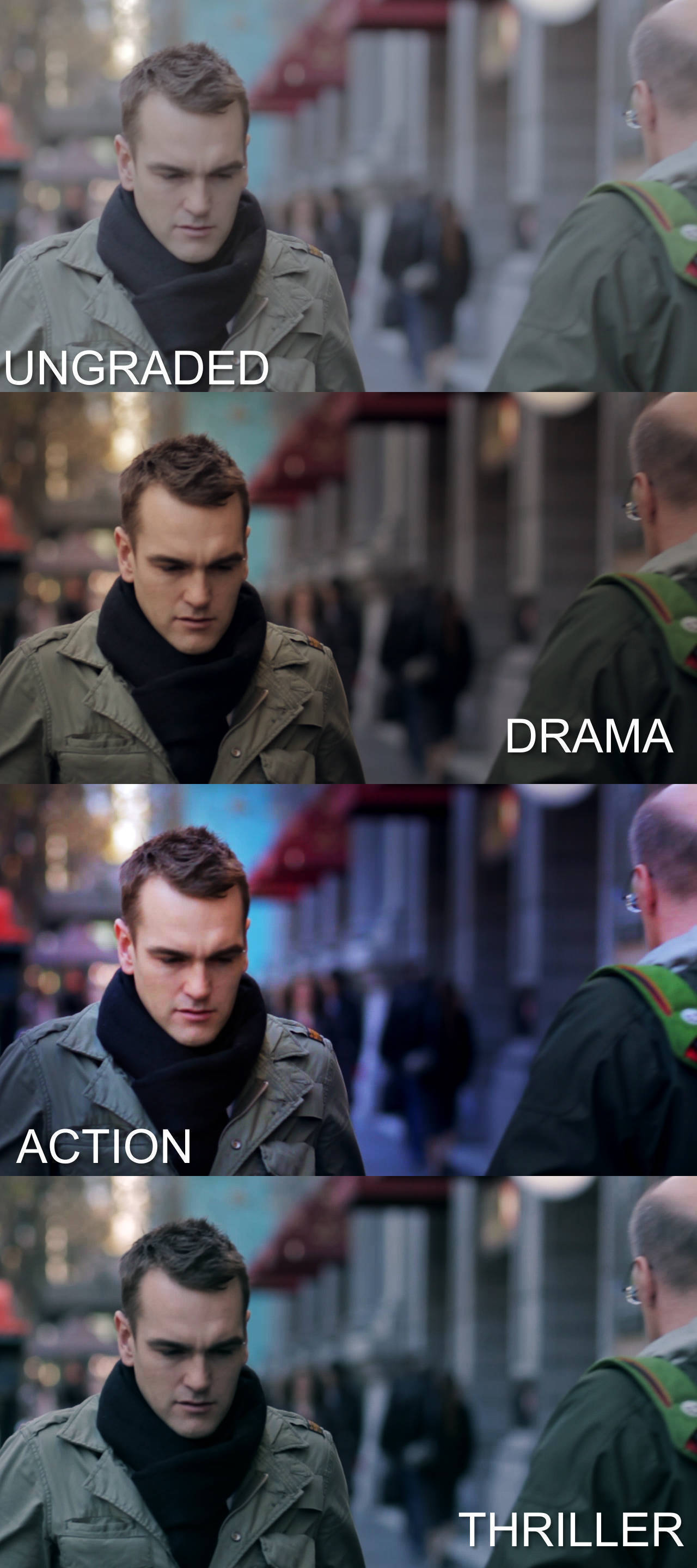 This is also a demonstration of how different colour grading effects the mood of the film.